Evektor goes Fuel Injection with the New Rotax 912 iS (100 hp) | Website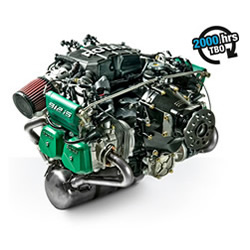 Evektor is pleased to announce offer of the new fuel-injected Rotax 912iS engine in Evektor LSA / UL aircraft. Evektor- Aerotechnik as one of the world´s largest manufacturers of LSA / UL aircraft was following development of the new Rotax 912iS and is among the first manufacturers to install the Rotax 912iS fuel injection engine.

On March 8th Evektor participated in festive unveiling of the Rotax 912iS and press event at BRP Rotax facility in Gunskirchen, Austria and presented installation of the new engine Rotax 912iS in the Evektor latest LSA model – the Harmony LSA.

Based on the proven concept of the Rotax 912S / ULS the new 912iS engine offers all well known advantages of the Rotax 4-stroke engine series complemented by additional features, e.g. engine management system. Automotive-style digital engine control unit (ECU) ensures the appropriate fuel air mixture at every altitude which results in reduced fuel consumption, lower operating costs and fewer emissions. BRP Rotax presents fuel consumption savings 21 % at 5.000 rpm at 5.000 ft compared to Rotax 912ULS and CO2 emissions up to 70 % lower. Engine weight is approx. 6 kg higher.

Pilots will also appreciate the easier pre flight check and starting procedures offering them enhanced flight experience. Removing the need for servicing and synchronizing the carburetors every 200 hrs and the elimination of the carburetor icing are major benefits for the users. An electronic diagnostic system gives insight in the engine management and enables mechanics to make fast engine checks. To ensure the possibility to run multi useable digital displays or even entertainment systems the electrical power output of the engine was raised to 430 watt. The Rotax 912iS TBO is 2000 hours. The complete package presents the latest technology in the aircraft engine industry and enhances the flying and ownership experience of pilots.
For information about the new engine visit Rotax 912 iS website.
Source: Fly Rotax Website
Contact Details
AB Flight
Queen City Airport
1730 Vultee St.
Allentown, PA 18103
(610) 762-9909